– "excellent customer service"
– "fantastic & easy to use"
Get Bindle and dodge the four big problems you'll hit if you manage Paid Time Off using email and spreadsheets.
#1
People don't know who's off next week.
#2
Someone gets pestered for PTO balances.
#3
Requests and decisions are buried in private emails.
#4
Your trusty spreadsheet may hide hard to find errors.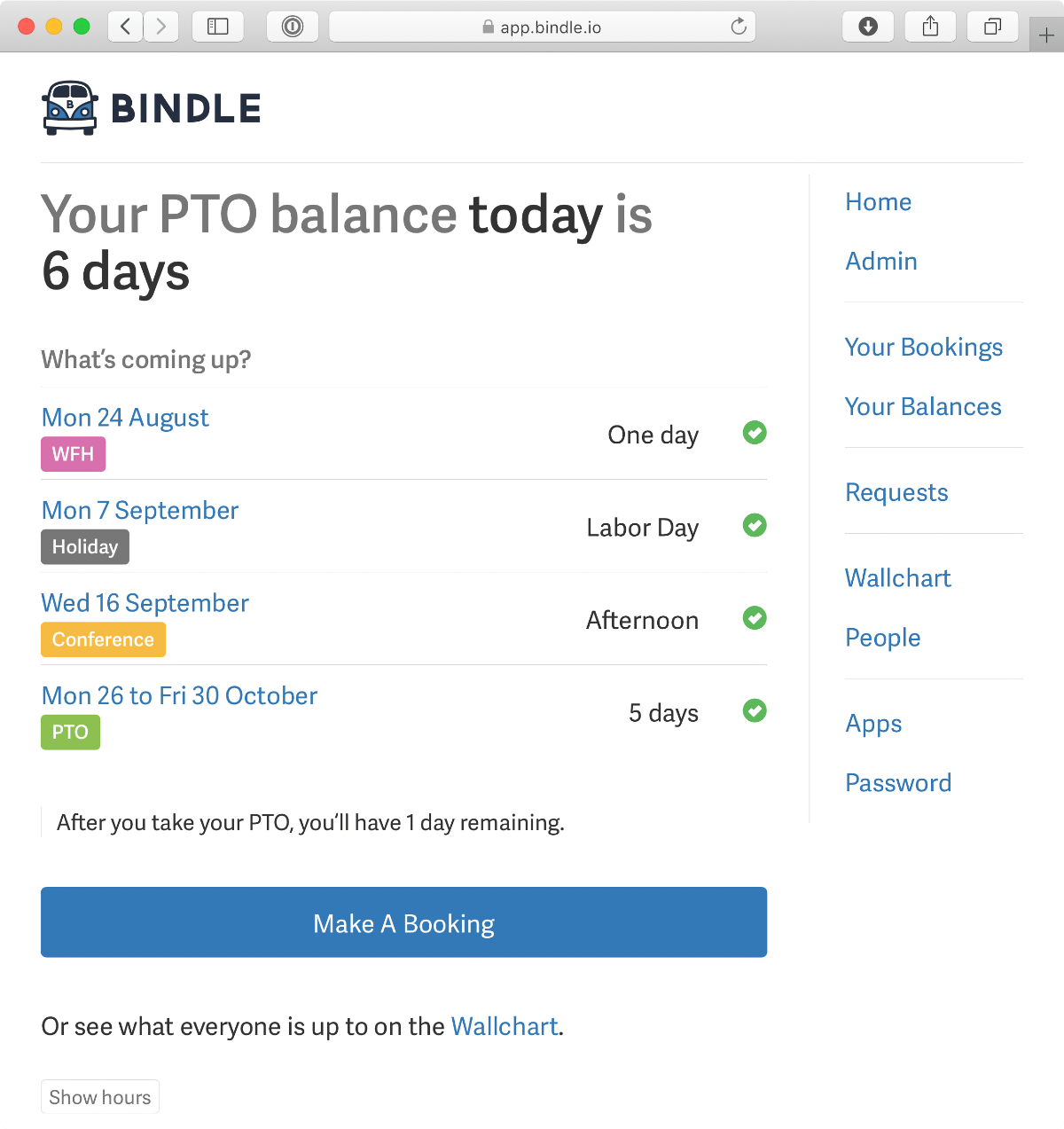 Keep reading to learn how Bindle solves these problems…
PTO Solution #1
Bindle updates the calendar you already use
Ditch the shared calendar that everyone forgets to update and let Bindle automatically update the calendar you already use with the latest PTO bookings.
We integrate with Google Calendar, Microsoft Outlook and Apple's Calendar app. Daily summaries to Slack too, if that's your thing.
PTO Solution #2
Everyone gets self-service access to balances
If you're fed up being pestered for leave balances and breakdowns, Bindle gives everyone self-service access to everything they need to know.
Imagine, no more "I actually make it half a day more than that" questions.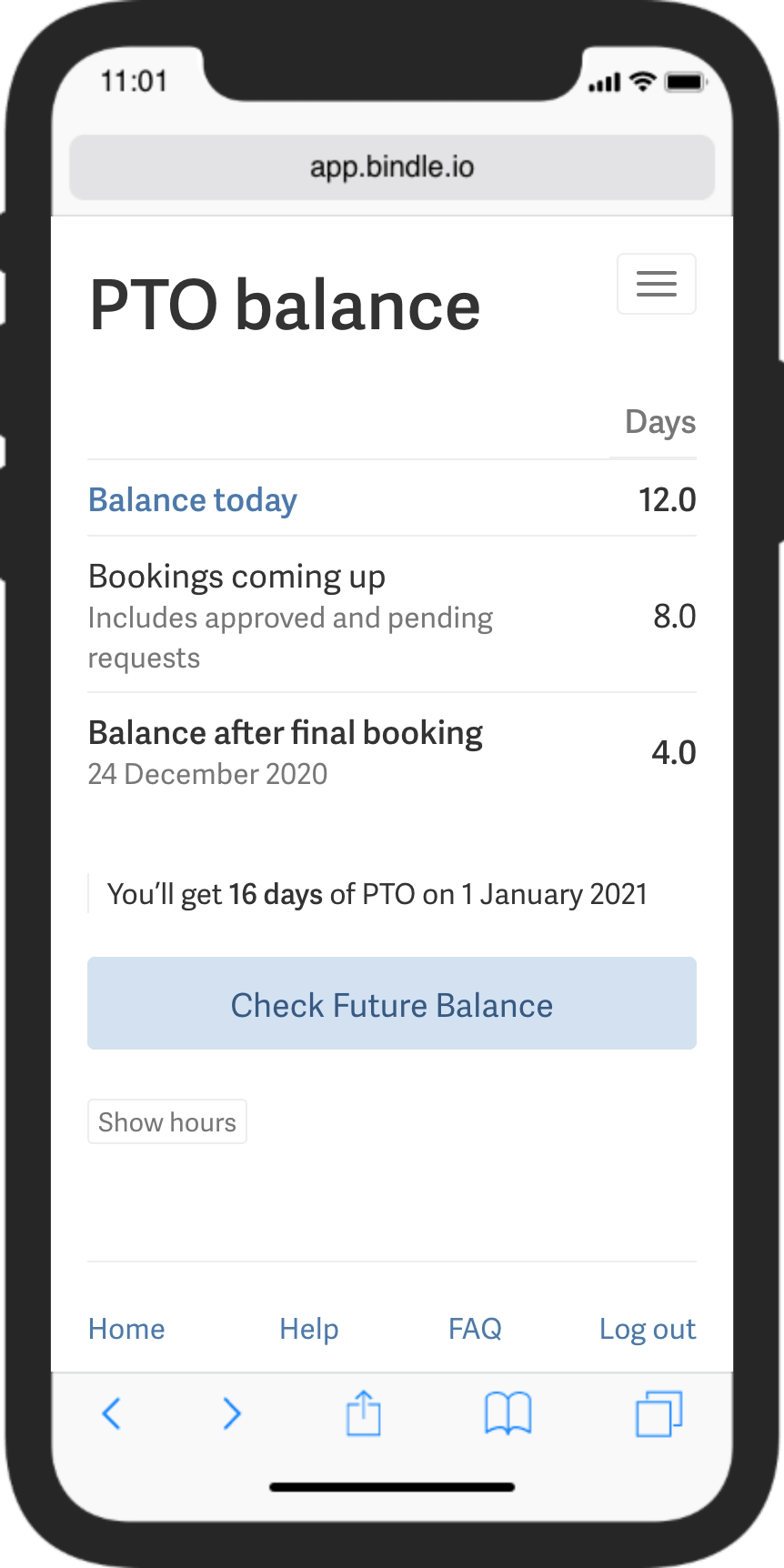 PTO Solution #3
Requests & decisions in one central place
When staff make PTO requests in Bindle, managers are immediately notified and get all the context they need (like who else is off at the time) to make a quick decision.
Staff are notified of the decision straight away. Balances and calendars are updated automatically. Simple.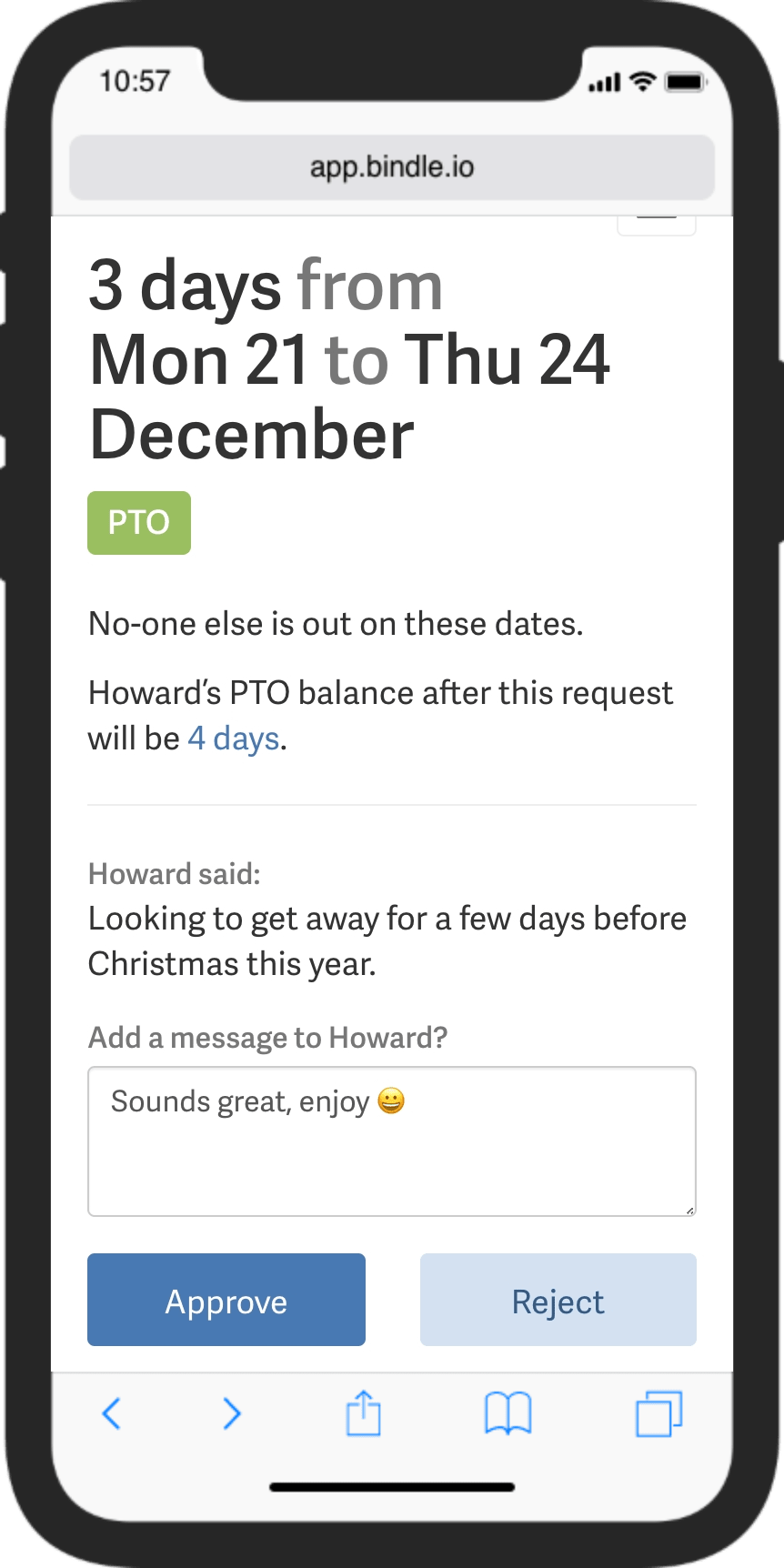 PTO Solution #4
Accurate calculations (and no Excel required)
You've likely got a spreadsheet to calculate PTO balances. It may have been around for years. How sure are you that it's 100% error free? Calculations in Bindle are always up-to-date and accurate.
(There is a place for spreadsheets of course – Excel reports for things like end of period processing are only ever a few clicks away.)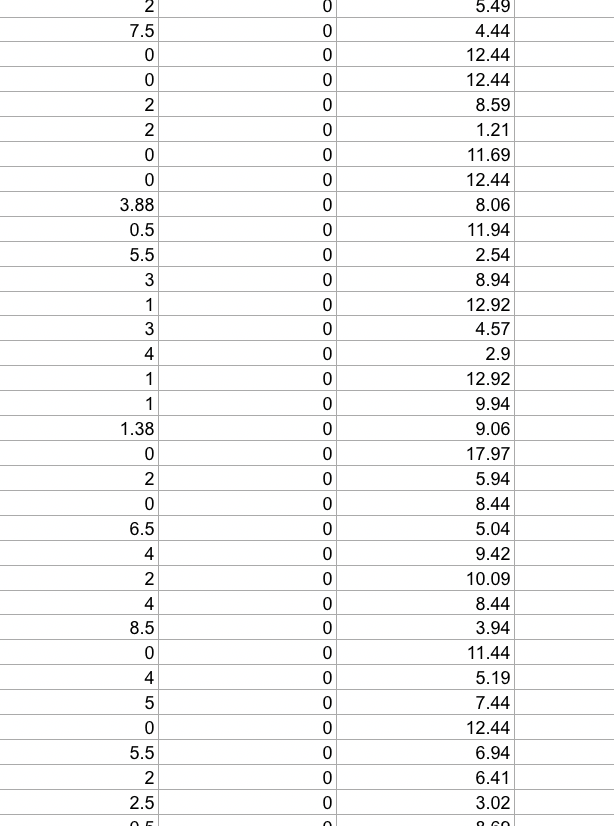 People Like You Love Using Bindle
This tool has been fantastic! The customer support I have received from the Bindle team is quick and very helpful.
Irene Magripilis
Cloudscene
We are very happy with Bindle PTO tracking! Huge time saver, we were able to get off a paper based, manual system. Employees love it.
Debbie Croft
Digital Addix
Easy to set up and crucially does not need an instruction manual or training when I share with others in the team.
Case Study
When Leslie Gore, the Business Operations Manager at FlowJo LLC, started looking for a tool to track staff time off, she was aware of how difficult it can be to choose a product which takes time to set up before you really get a feel for how it works.
She did her homework and in the end Bindle's emphasis on design and focus on solving a single problem convinced her to start a free trial.
FlowJo is a software engineering business in the medicine and life sciences sector, and Leslie was aware that any software she presented to the team had to be excellent.
Happily, the FlowJo developers were impressed with Bindle. Some of them went as far as checking our accrual calculations! They were correct 🙂.
When Leslie had questions during the initial trial phase, she was glad to be able to book a call to talk things through, rather than relying on email.
When asked to sum up Bindle, Leslie said, "It saves me so much time tracking, approving, and reporting time off and has eliminated all discrepancies. It is the perfect solution for us.".
FlowJo use Bindle to track time off for 40 people.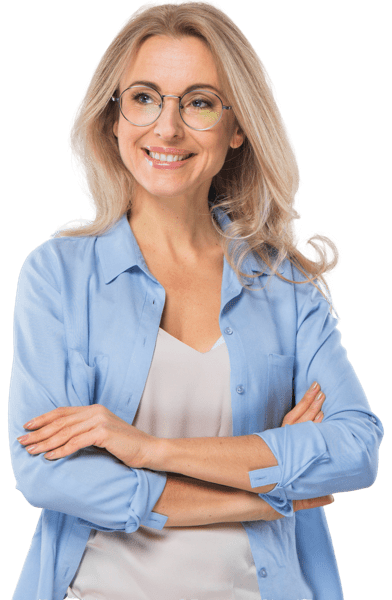 Common Questions
This all sounds great, but isn't setting everything up a lot of work?
Like any new system, some upfront set-up is required.
The good news is that we can do most of it for you. Even better? We do it for free.
To get started we suggest you first sign up for a trial and have a look around. Then, once you're ready, email us or book a call and we'll get to work.
Can Bindle match my existing PTO policy?
Bindle is highly customizable. We've never found a PTO policy we can't match.
More specifically, Bindle includes things like qualification periods, allowances based on years of service, different accrual methods (daily, monthly or annual), year end carry-over rules and maximum permitted balances.
If this all sounds complicated, remember we help get everything set up exactly the way you want.
What about privacy and security?
Privacy and security are built in to the heart of Bindle.
We follow industry best practices for data encryption, back-ups, and payment processing. Bindle is fully GDPR compliant.
If you've got questions about security or privacy, get in touch and we'll get you some answers.
How do I get help?
Support is handled by Howard and Damien, the people who started the company and wrote the software.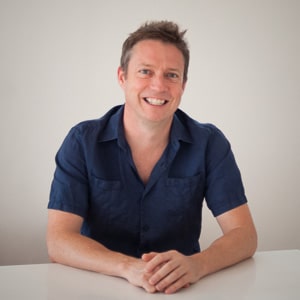 We pride ourselves in looking after our customers and we're always happy to jump on a call and discuss issues with Bindle or PTO more generally.
How much does Bindle cost?
Bindle costs just $1.50 per person per month.
Because we charge per person, you only pay for what you use.
There are no hidden charges. Free set up and awesome support is included.
You can cancel at any time. If you leave, you can of course take your data with you.
What else can Bindle do?
As well as managing Paid Time Off, Bindle can help you keep track of all the other things that take people out of the office. This might include things like conference trips or training courses.
Increasingly, people also use Bindle to keep on top of Work From Home days.
More free PTO resources from Bindle
Made with ☕️ and the occasional 🍺 in California and the Blue Mountains of New South Wales, Australia
© 2020 Bindle Software

Established 2014