To help your company get started tracking PTO, Bindle has created an Excel spreadsheet you can download for free.
If you're looking for a no-frills way to record your team's Paid Time Off and calculate balances, this clever little tool could be just for you.
This free spreadsheet is brought to you by Bindle.
We solve the four big problems you hit when you try to manage Paid Time Off using only email and spreadsheets.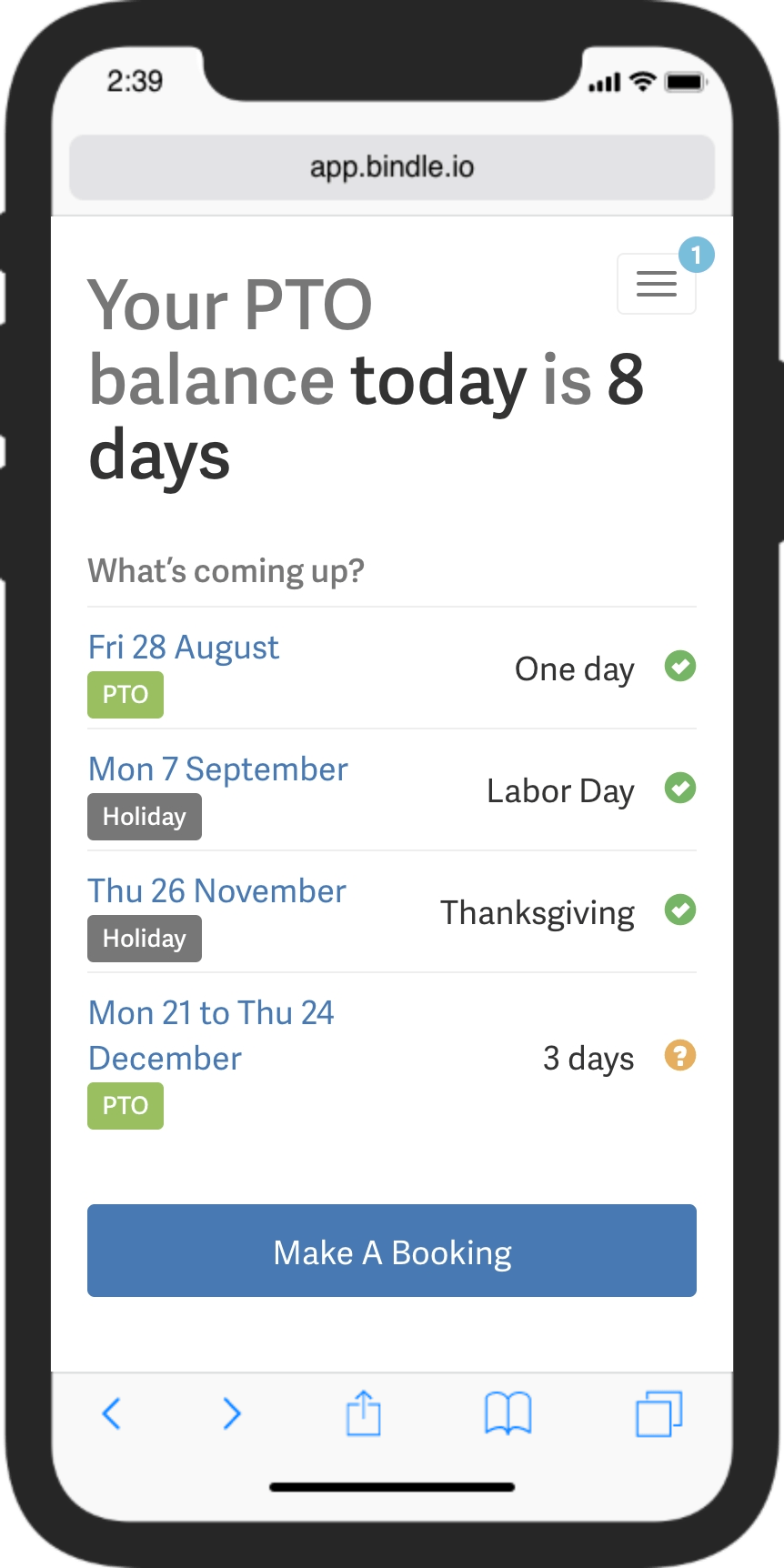 More free PTO resources from Bindle