– "value:cost ratio is fantastic"
Bindle PTO App Pricing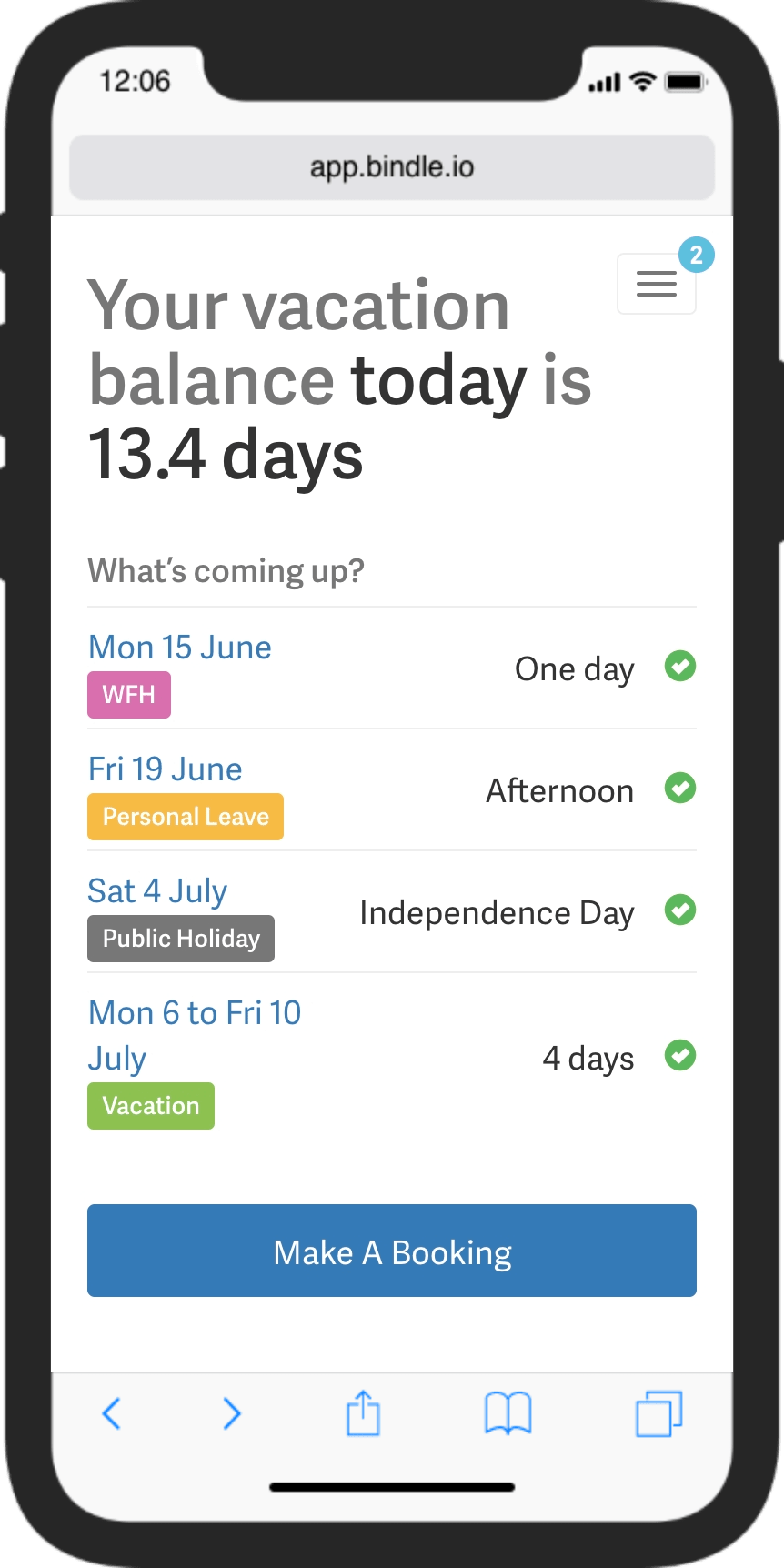 $1.50 USD per person per month.
No hidden charges. Free set up and awesome support included.
Cancel at any time. Take your data with you if you leave.
We charge per person - you only pay for what you use.
People like you love using Bindle…
GST will be applied to invoices for companies operating in Australia.
Vacation Calculations
Calculate vacation days based on your business rules
Best practice vacation accrual methods are included in Bindle out-of-the-box, but you can completely customize how you calculate vacation days to suit your needs.
This includes daily, monthly or yearly accrual, expiry dates, leave limits and more.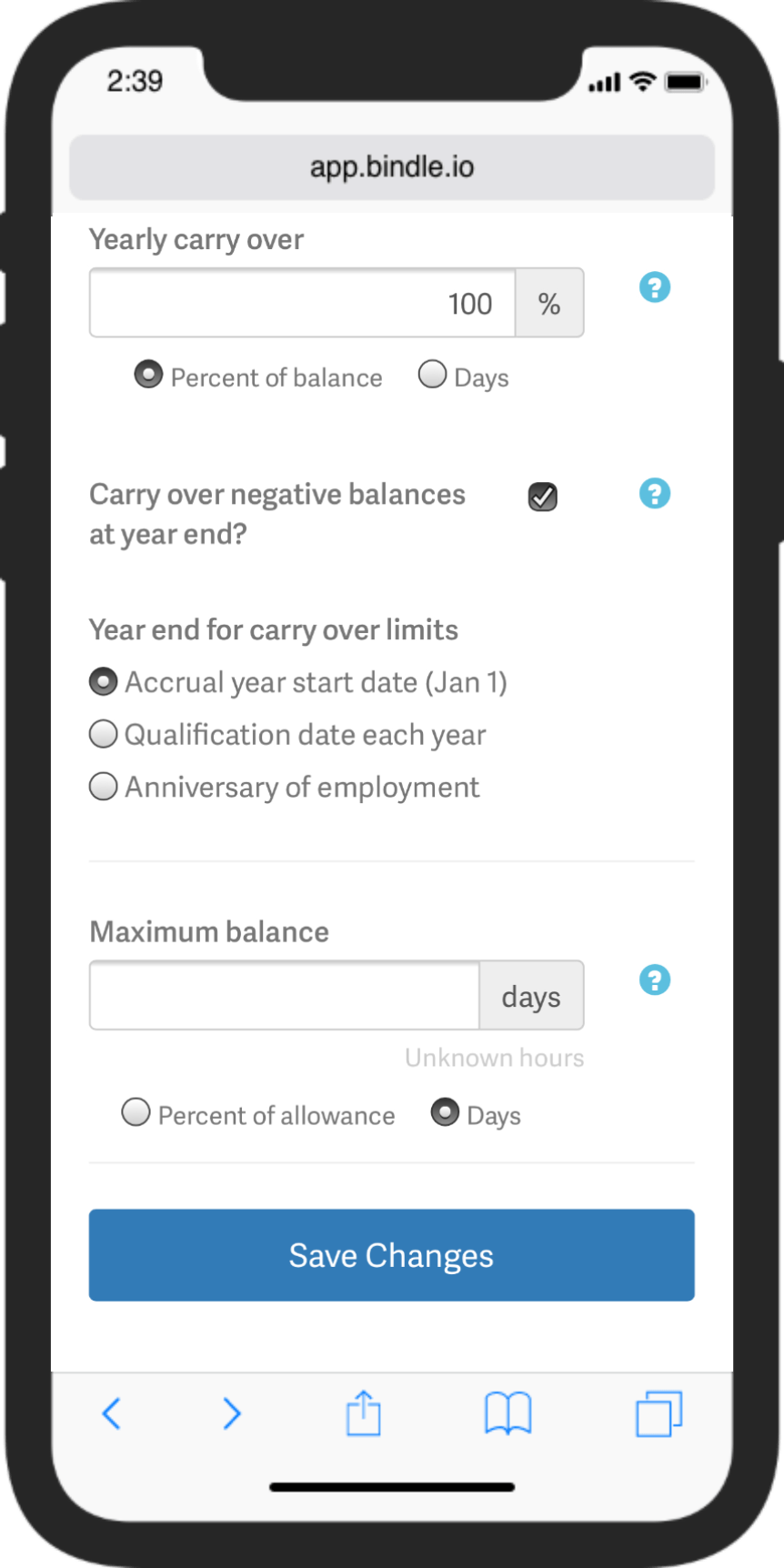 Self-service Vacation Software
Vacation tracker built for employees to use themselves
All requests, approvals and bookings are automatically sent to the right people, so you can empower your team to self-manage their PTO as much as possible.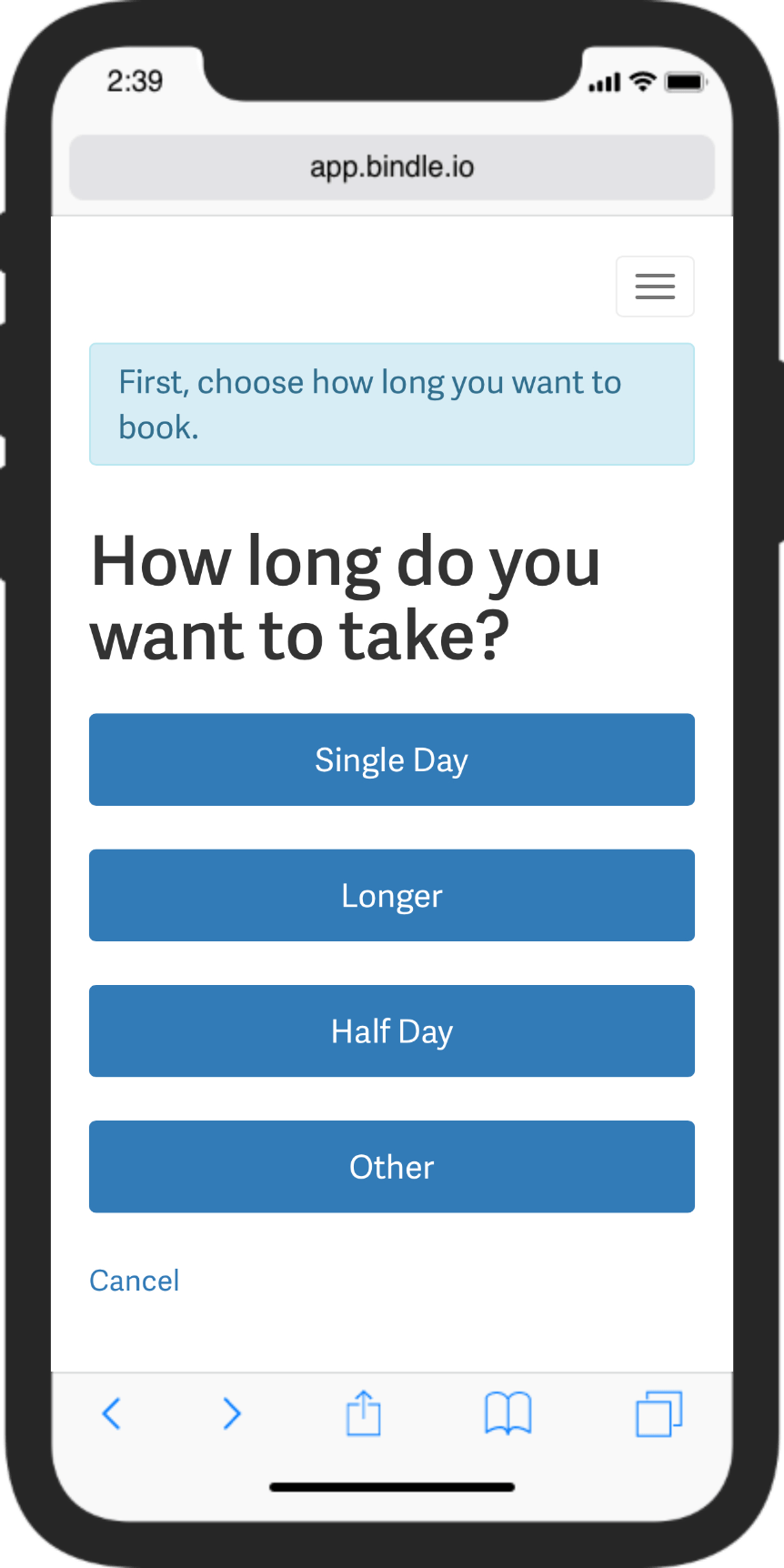 Built by HR Tech Experts
Purpose-built PTO Tracking Software
Bindle is built from the ground up for one purpose: managing employee time off.
We've taken years of HR tech know-how and customer feedback to create the easiest, most effective PTO Tracking Software out there.
Established 2014. Made with ☕️ and the occasional 🍺 in California and the Blue Mountains of New South Wales, Australia.
© 2020 Bindle Software
Stock photos by Freepik