Annual Leave Calculator
Need to make a quick annual leave calculation?
Bindle has created a free annual leave calculator that works perfectly for employees in every Australian state and territory.
Looking for more information on annual leave in Australia? Check out our lengthy blog post on the subject.
Be warned, there are equations…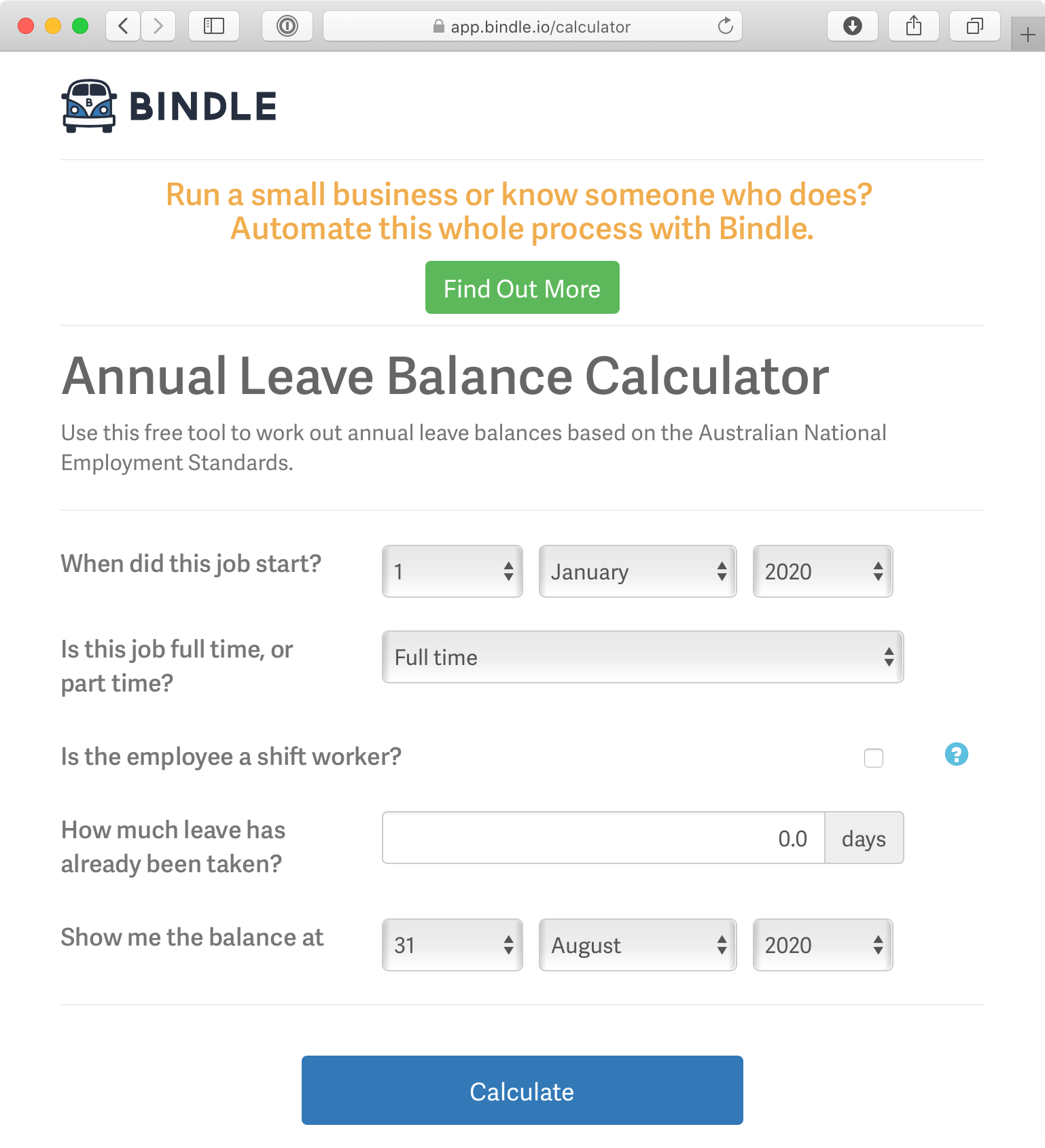 Better still, fix how your company manages PTO once and for all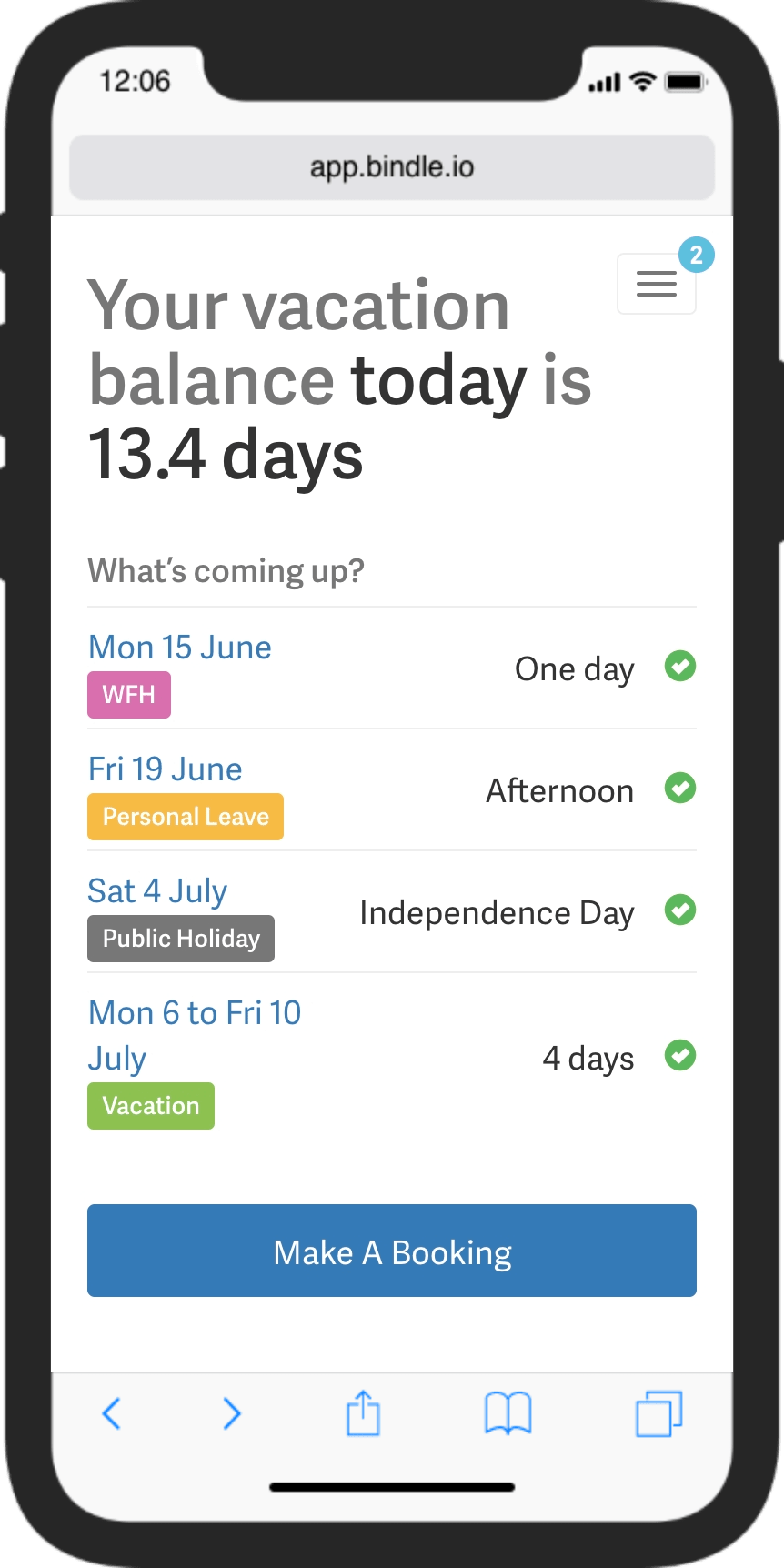 With Bindle, staff enter their own requests. Managers are notified and decide. Booking details are recorded in one central place.
Bookings appear on the Wallchart in Bindle. Outlook or Google Calendar are updated automatically. Daily Slack summaries too.
Balances are kept up to date automatically. Administrators can download Excel reports with all the summary information they need.
Bindle models your company's policies exactly. Add as many types of time off as you need, from Volunteer Days to Working From Home.
Our free leave calculator works for every state and territory.
Established 2014. Made with ☕️ and the occasional 🍺 in California and the Blue Mountains of New South Wales, Australia.
© 2020 Bindle Software
Stock photos by Freepik