At Bindle, we're firm believers in written PTO policies, which is why we created this vacation policy template.
Getting everything down in black and white helps avoid confusion and protects both you and your staff.
To help you get started, we've created a clear and simple PTO policy template that you can use to create your own policy that'll include everything a good vacation policy template should.
The vacation policy template has what we like to think of as sensible defaults for all elements of a PTO policy.
Building your policy from a strong vacation policy example will ensure you don't miss adding vital details that may become loopholes down the line.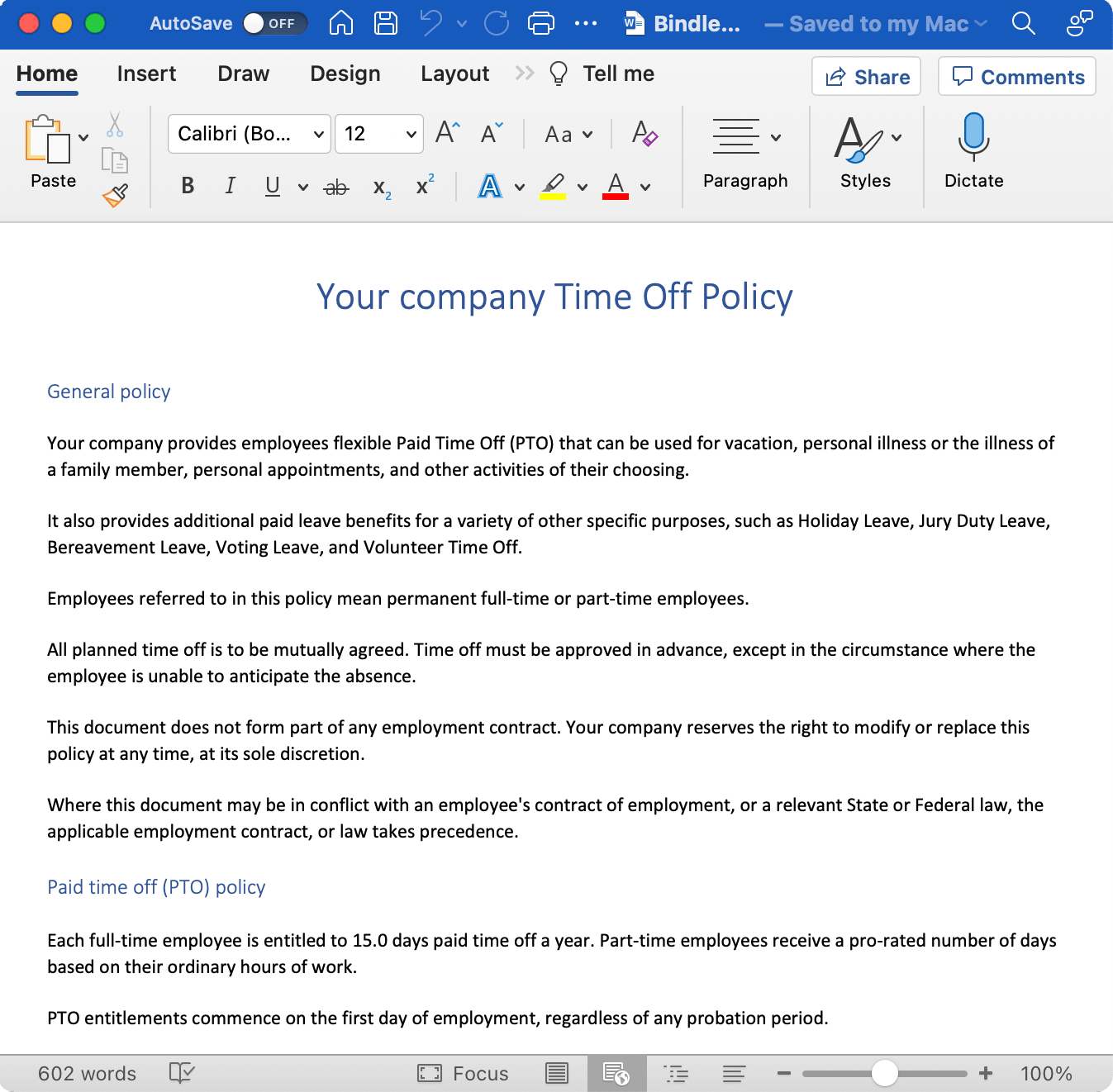 This free policy template was made by Bindle, Vacation & PTO Tracking Software for growing teams.
Give staff and managers direct access to request, view and manage their paid time-off.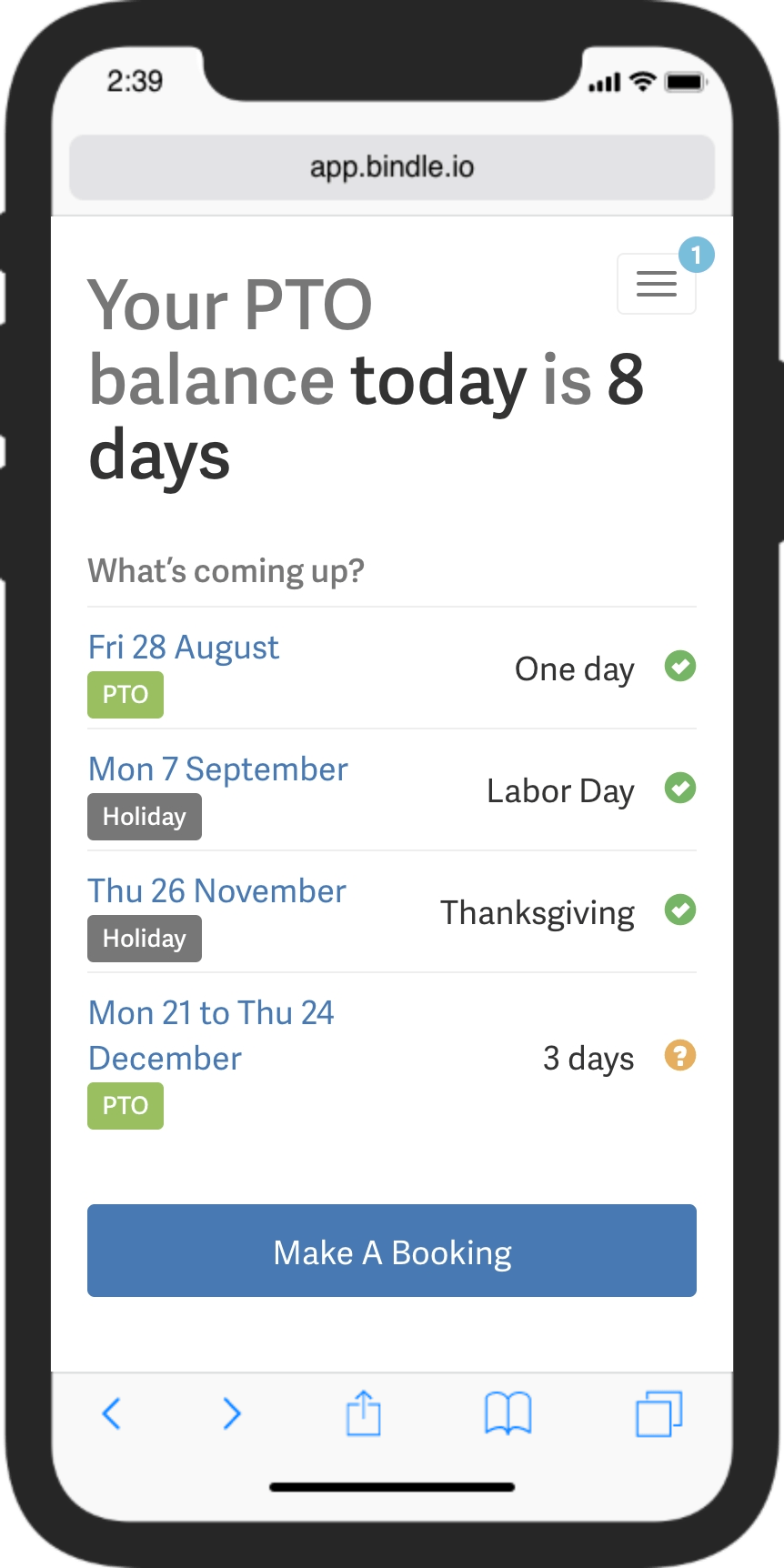 More free PTO resources from Bindle