At Bindle, we're firm believers in written PTO policies. Getting everything down in black and white helps avoid confusion and protects both you and your staff.
To help you get started, we've created a clear and simple PTO policy that you can use as a template.
The template has what we like to think of as sensible defaults for all elements of a PTO policy.
If you want to be even smarter, head over to our custom PTO policy generator.
This free policy template is brought to you by Bindle.
We solve the four big problems you hit when you try to manage Paid Time Off using only email and spreadsheets.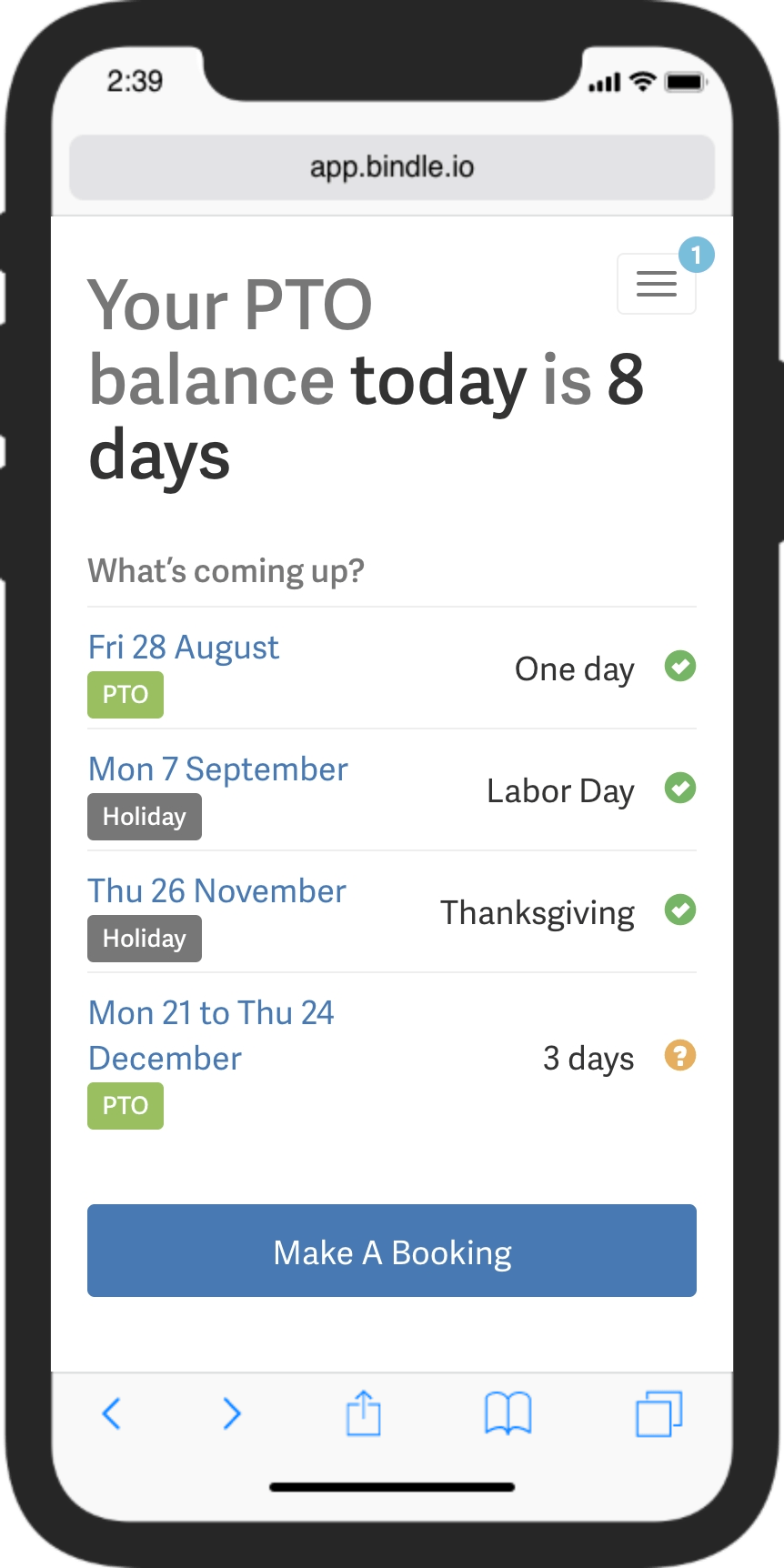 More free PTO resources from Bindle