At Bindle, we're firm believers in written PTO policies. Getting everything down in black and white helps avoid confusion and protects both you and your staff.
To help you get started, we've created a clear and simple PTO policy that you can use as a template.
The template has what we like to think of as sensible defaults for all elements of a PTO policy.
If you want to be even smarter, head over to our custom PTO policy generator.
This free policy template was made by Bindle, Vacation & PTO Tracking Software for growing teams.
Give staff and managers direct access to request, view and manage their paid time-off.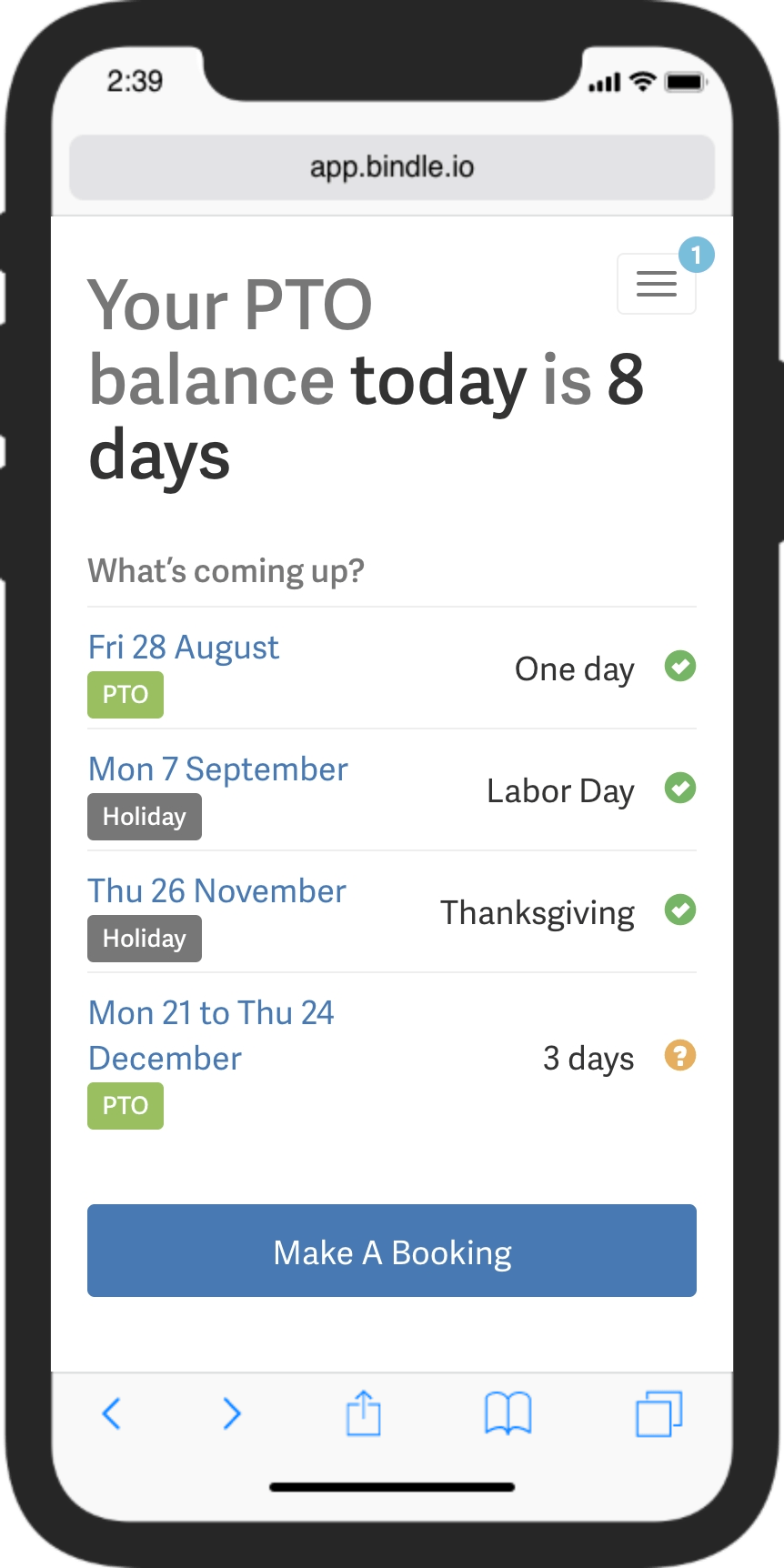 More free PTO resources from Bindle