We've just added some new features to Bindle that give you more control over adding and inviting staff.
Previously, when you added a new user, Bindle immediately sent them an invitation email with details of how to activate their account.
Some of our customers wanted to get everyone set up before sending any invitations, so we separated the two tasks.
Now, when you add a new user, it's up to you if you send the invitation straight away or wait for later.
We've updated the People page so you can clearly see which users are added, invited and active.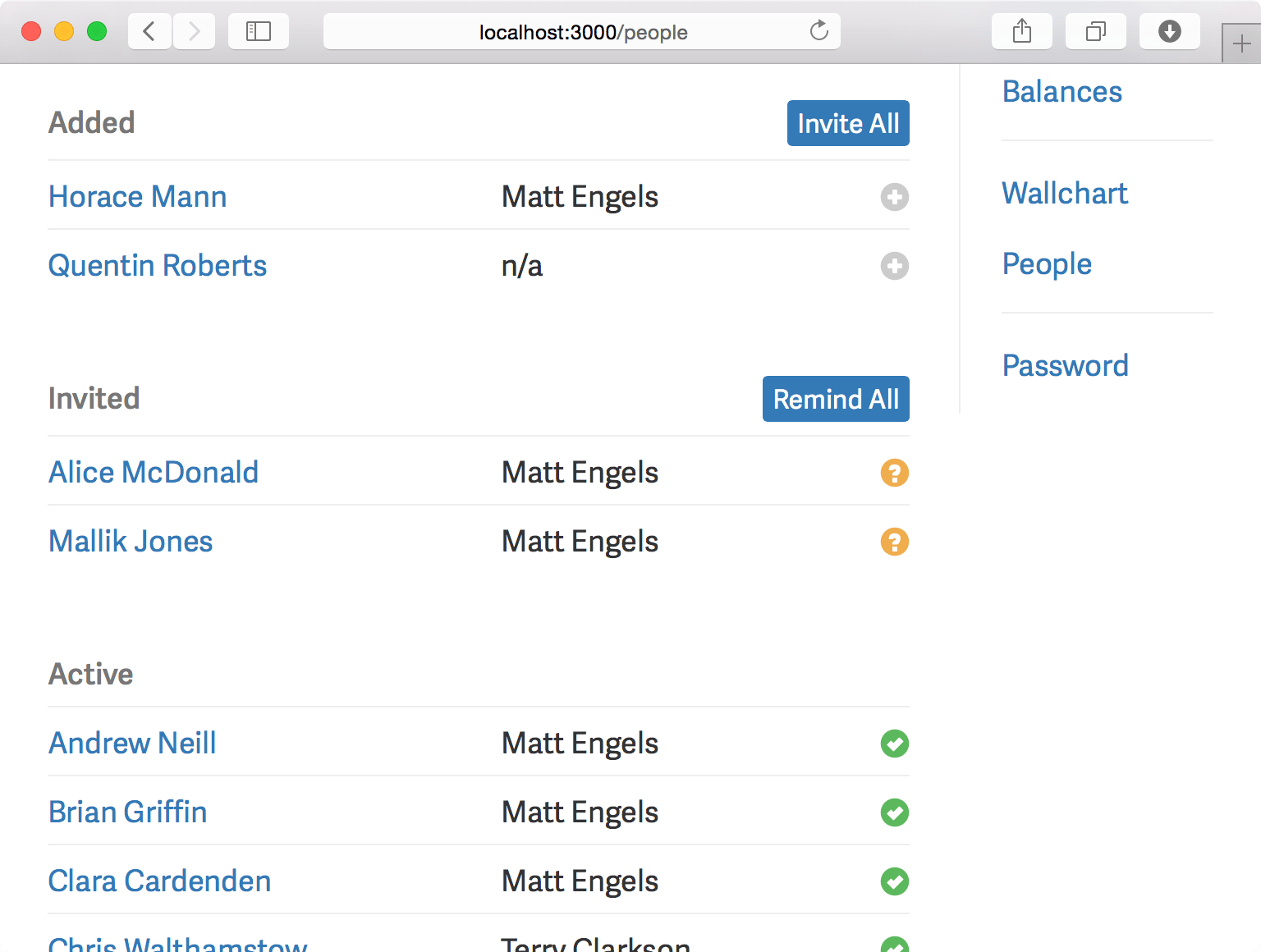 The Invite All button allows you to invite all the people you've added with one click. (And Remind All allows you to resend invites to anyone who might be lagging.)
We hope you find this useful. Let us know if there's anything else related to adding new users you'd like to see.