We've just added a great new little feature to Bindle. The ability to upload important upcoming company events.
This is useful to remind staff of things like busy periods, office closures, and holiday block out dates when they're requesting and approving time off.
Setting this up is a matter of first uploading an iCal file containing your important company events.
The procedure for doing this is the same as adding any other calendar to Bindle. We've written about this elsewhere.
Then you need to tell Bindle to use this calendar as your 'Company events calendar'. We've added a new field to the Company details page in the Admin section.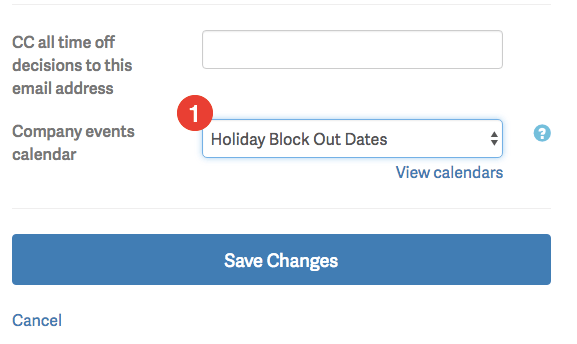 Figure 1: The 'Company Details' page in the 'Admin' section.
We've added a new field for important company events.
Adding this calendar to your configuration will cause the events it contains to appear on the Bindle wallchart, the booking form, and in approval request pages and notification emails.
Here is what the Bindle Wallchart looks like after a company event calendar has been configured.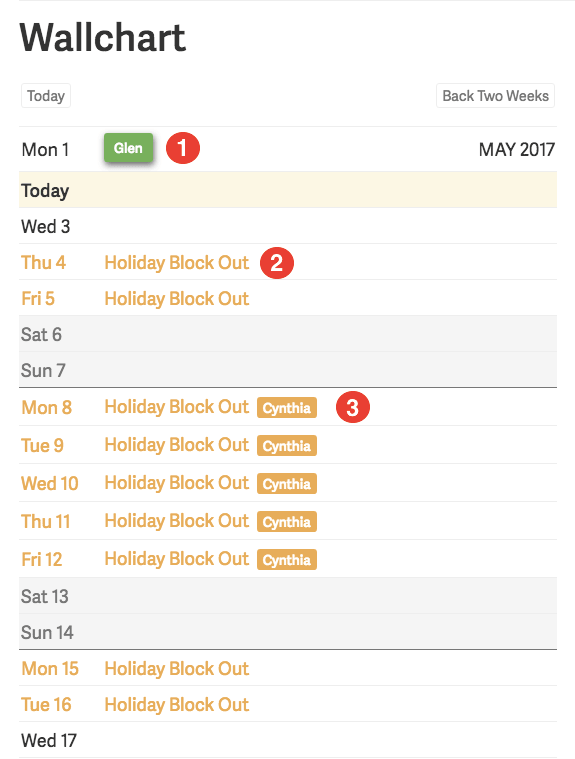 Figure 2: The Bindle 'Wallchart'.
This is an approved booking for a day off. At the time the booking was created, Glen would have received a warning that the "Holiday Block Out" period was approaching.
Important company events look like this on the Wallchart. In this case, a block of dates where holidays are not permitted are named "Holiday Block Out".
Here is a booking for Cynthia. Note that although the booking falls within the block out period, she can still attempt to take time off. Booking approvals are still left up to the approver's discretion.
If staff enter time off within 2 weeks of an important company event, warnings are shown on the booking request form.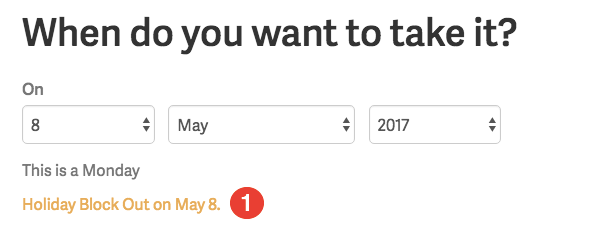 Figure 3: The 'Whole Day' Booking Request page.
1 — Here we can see a booking request that overlaps an important company event. Events occurring up to 2 weeks away will be mentioned here.
The final piece in the puzzle is letting Approvers know that important company dates might be coming up around the time time off is requested.
We made some changes to the 'Request Approval' page that provide Approvers with all the information they need to make a quick decision.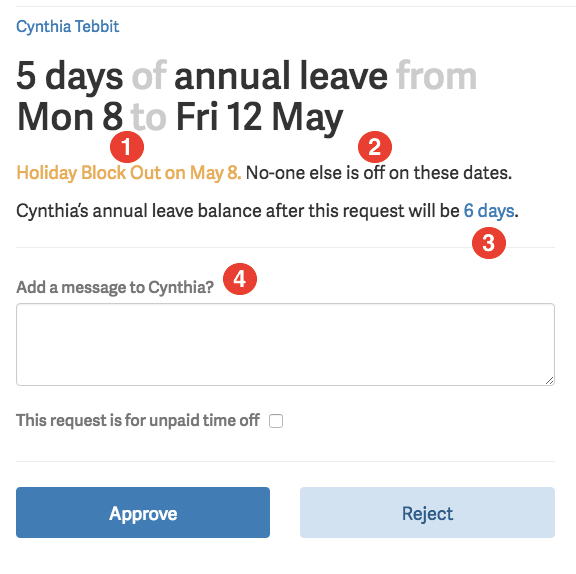 Figure 4: The Bindle 'Request Approval' page.
There is now a little warning that appears indicating an upcoming company event.
Bindle also lets Approvers know who else is off during this time.
The balance after the time off is approved is shown so Approvers are aware of how much time off remains to be taken.
If an upcoming event is too important to allow staff to take time off, Approvers can provide a reason and simply click the 'Reject' button.
That explains all the moving pieces that make up this little handy feature.
We think it is pretty simple to set up and it's subtle enough to stay out of the way if you don't need it. A well-balanced addition, shall we say.
We've recently had a few folks ask us for this feature and here's plain evidence that we're listening. So don't be shy!
If you have any ideas about how to make you life better with Bindle, let us know. We'd love to help. No lie.