We've just added a major new feature to Bindle. Administrators can now download reports for use in Microsoft Excel or other spreadsheet programs.
All you have to do is decide the time period you want to cover and hit Download. In a few seconds you'll get an .xslx file which you can open in your spreadsheet program.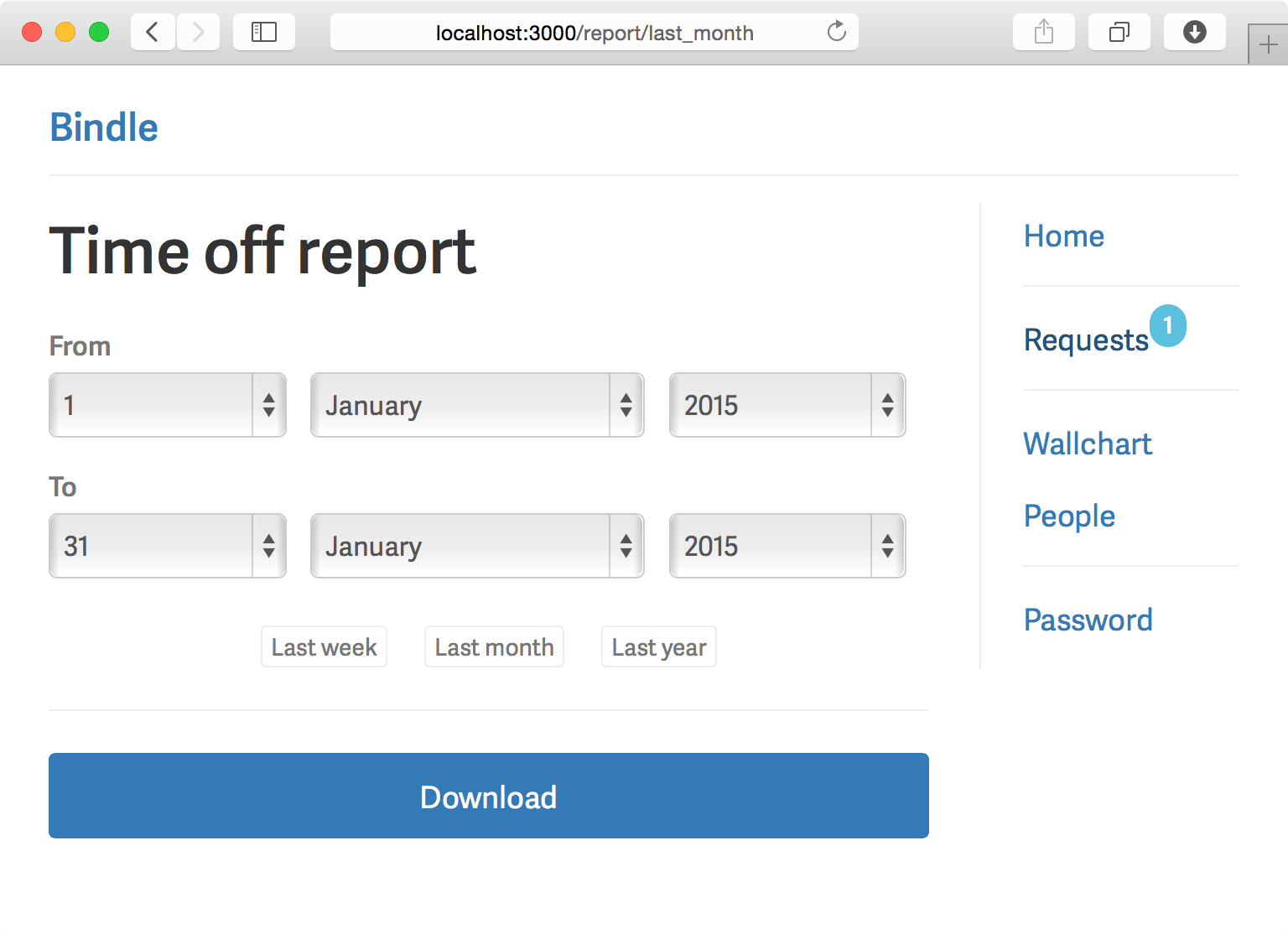 The report includes details of personal and annual leave taken for the period in question, split into paid an unpaid leave.
You can find the link to time off reports on the main Admin page.
Is their any other reporting functionality you'd like to see in Bindle? Get in touch and tell us about it.
We are 100% focused on adding features requested by our customers at the moment. It's a great time to let us know what you need.