At Bindle we've created a free time off tracker for Excel. It's a free spreadsheet for you to download and use to record time off requests and to calculate remaining time off balances.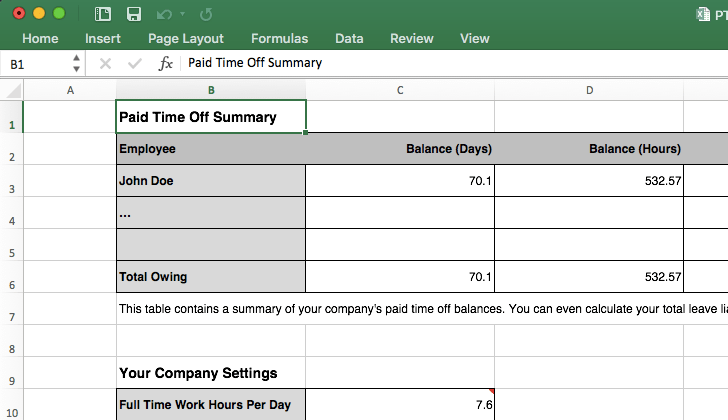 This Excel template is basically a free time off manager for you to track employee time off. It is a great tool to use if you know your way around Excel a bit and you have around 5 employees or less.
Any more than that and I recommend you use our PTO & Vacation Tracking Software, Bindle.
We built Bindle to specifically track vacations, sick days, and all sorts of time off for employees in small businesses everywhere. It is a more comprehensive solution compared to our vacation accrual calculator in Excel.
It is simple, cheap (only $1.50 USD per person per month), and does a much better job than any spreadsheet could ever do. Ok, shameless plug over.
If you have any questions about the spreadsheet, or Bindle, just drop us a line. Who knows, you might become a Bindle customer one day!