At Bindle, we're firm believers in written PTO policies. Getting everything down in black and white helps avoid confusion and will protect both your company and staff.
In fact, we love written PTO policies so much that we built a little tool to generate custom policies .
All you need to do is answer a few questions about how you want to handle PTO and we'll crank out a policy and mail it to you.
This free policy generator is brought to you by Bindle.
We solve the four big problems you hit when you try to manage Paid Time Off using only email and spreadsheets.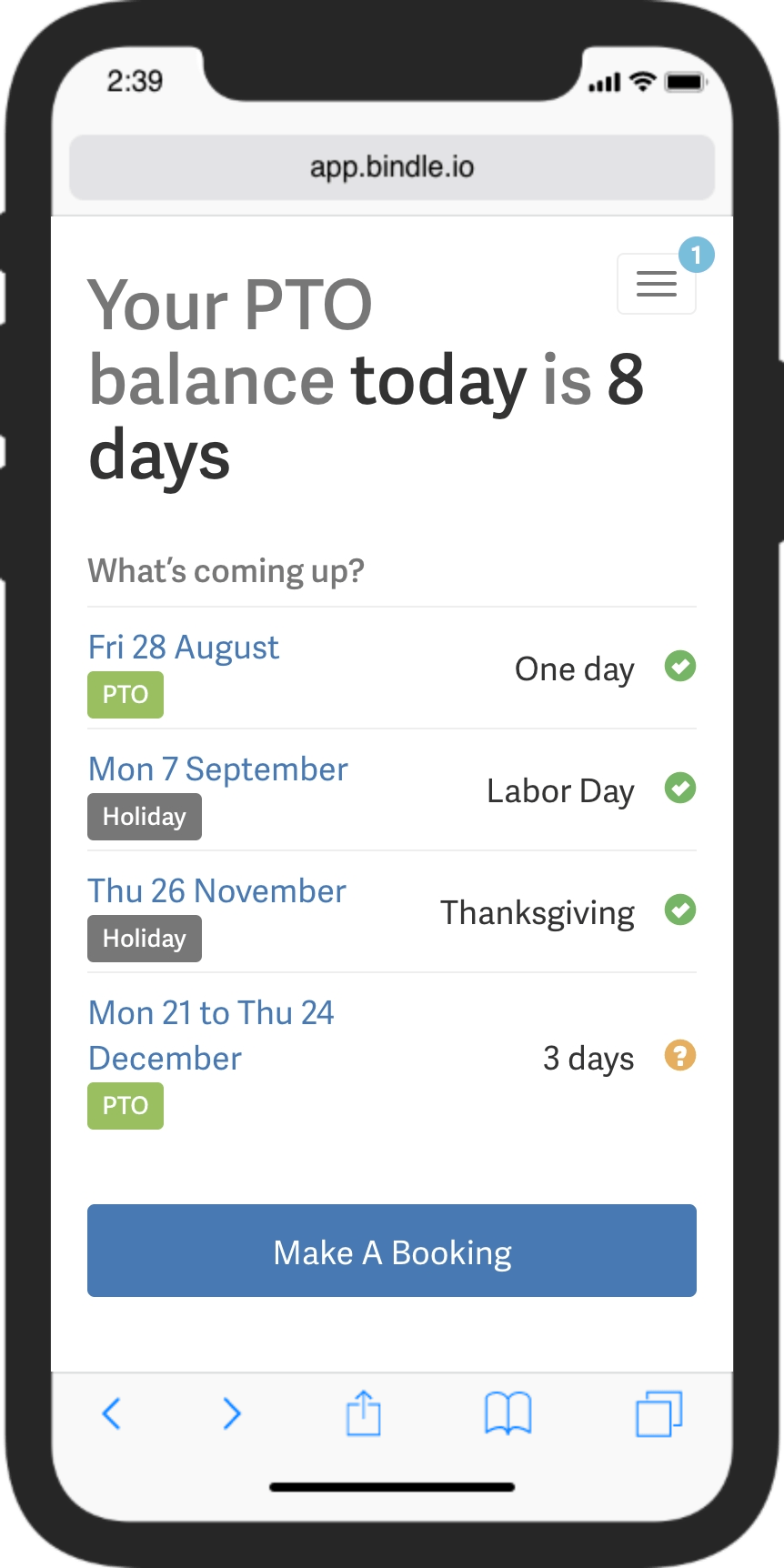 More free PTO resources from Bindle